The Major Oak
Destination Europe
Added by

Admin

May 16, 2023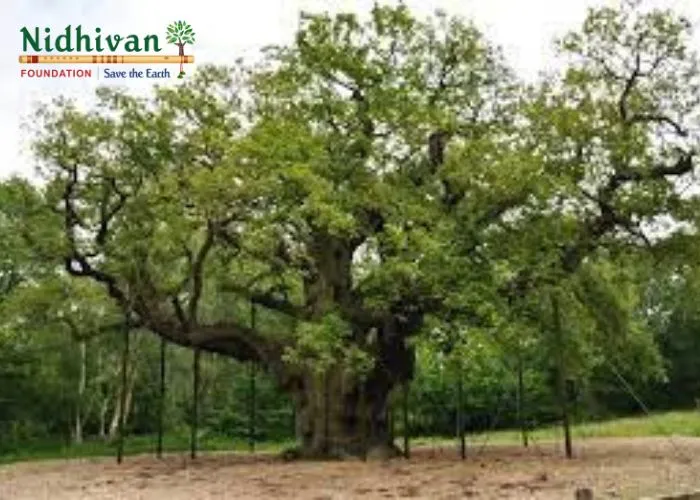 The Major Oak is a large, ancient oak tree located in Sherwood Forest, Nottinghamshire, England. The tree is estimated to be between 800 and 1,000 years old, and its trunk has a circumference of over 10 meters (33 feet) and a diameter of over 3 meters (10 feet). The tree's name comes from Major Hayman Rooke, a retired British army officer who first described the tree in the mid-18th century.
The Major Oak is famous for its association with the legend of Robin Hood, a legendary outlaw who is said to have lived in Sherwood Forest during the medieval period. According to legend, Robin Hood and his band of Merry Men used the tree as a hideout and meeting place. However, there is no evidence to suggest that the tree was actually used in this way, and the legend is likely to have been a later addition to the tree's story.
Today, the Major Oak is a popular tourist attraction and is protected by a fence to prevent damage from visitors. The tree is also supported by a system of cables and braces to prevent its branches from breaking under their own weight. Despite these measures, the tree is still in decline due to its age and the stress of being a popular tourist attraction.
What You Receive?
Certification of
Appreciation
Tree tag with
your name
Tree location
on Google map
Income Tax
Exemption